These general purpose concrete anchors are used in all types of concrete connections. They can be welded to a flat surface or to the inside or outside of an angle.
The CA08-026-12 is 1/2″ in diameter by 1-5/8″ in length before welding. Length is approximately 1/8″ shorter after welding.  Available in 302, 304, and 316 stainless steel, ASTM A493.
Type F ferrules are supplied.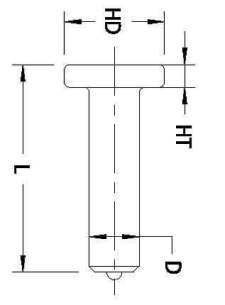 CA08-026-12 Specifications
Material:
Stainless Steel
Pieces Per Pallet:
12,150
Pallet Weight:
1,728 lbs.
1,000 Piece Weight:
143 lbs.