The SC2420 is a fully integrated dual-gun stud welding system with two digital controls for time and current. The system was designed to meet the most challenging stud welding jobs.
Features/Included
Power supply Controller, two (2) TWE17000 Heavy Duty stud guns, two (2) sets of 50 feet of 4/0 weld and control cable and two (2) sets of 25 feet of 4/0 ground cable w/ HD clamp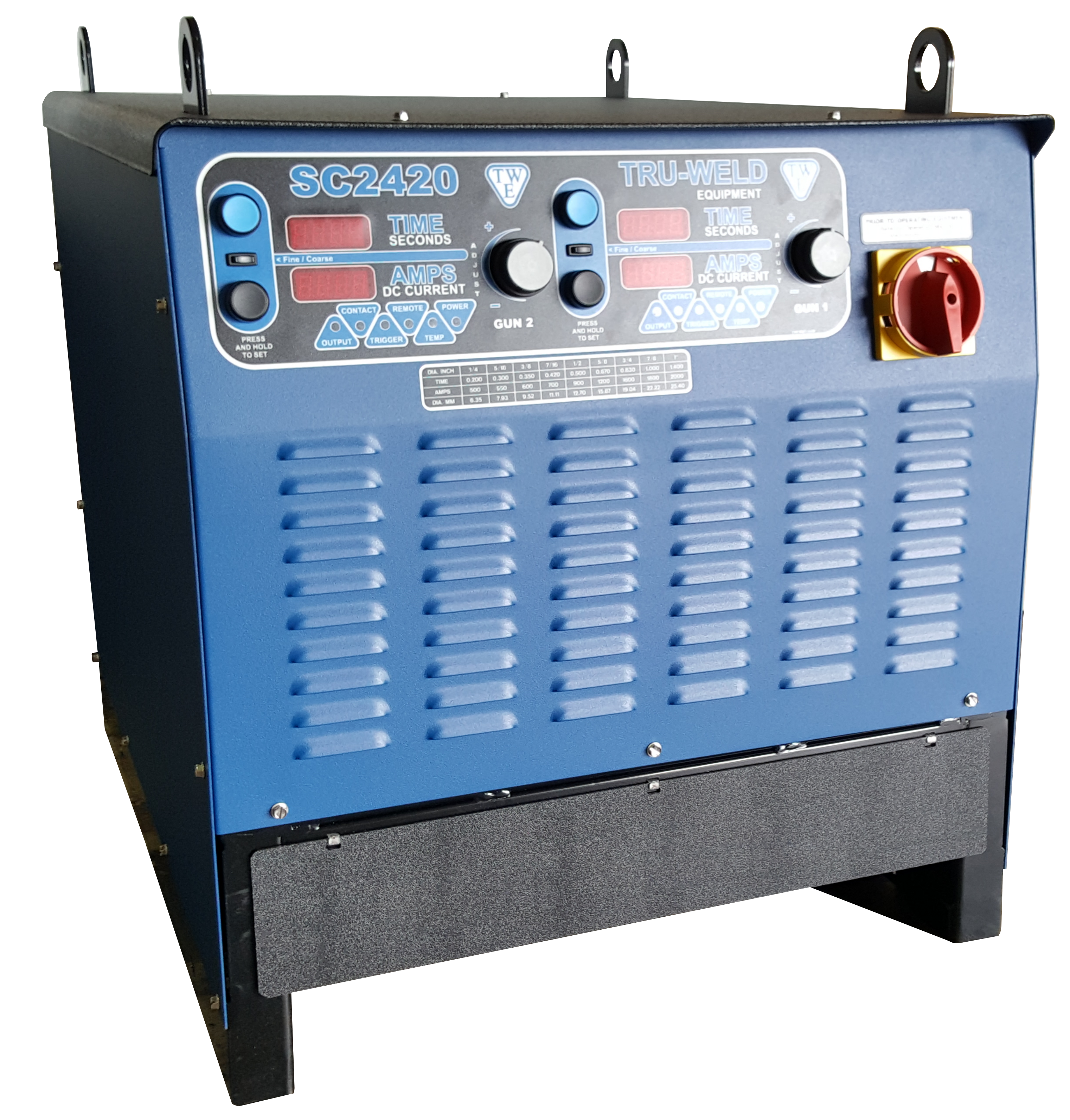 SC2420 Specifications
Size/Dimension:
Height 29" (736.6mm)
Width 28" (711.2mm)
Length 36" (914.4mm)

Weld Range:
1/4" to 1" diameter
Duty Cycle:
1/4" through 5/8" - unlimited
3/4" - 18 to 24 per minute
7/8" - 12 to 14 per minute
1" - 6 to 8 per minute

* Enhanced duty cycle for production requirements.
* Powerful output for even the largest diameter jobs.
* Stepless time and current control allow for infinite settings for fine tuning the welding output.
* Safety welding interlock
* Keeps system from double triggering.
* Stud Job Counter that can be reset for every job.
Input Voltage:
230/460/575 VAC 3 Phase 60Hz
Fusing Requirement:
(slow acting)
230/180 Amps
460/90 Amps
575/80 Amps