These general purpose deformed bar anchors are designed for weld and bearing plates in concrete connections. They can be welded to a flat surface or to the inside or outside of an angle.
The DBA14-963-18 is 7/8″ in diameter by 60-3/16″ in length before welding. Length is approximately 3/16″ shorter after welding. It is made of low carbon steel, ASTM A496, 1010-1020.
Type F ferrules are supplied.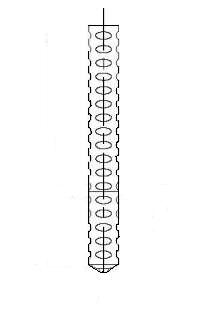 DBA14-963-18 Specifications
1,000 Piece Weight:
9940 lbs.